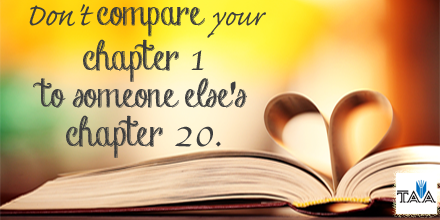 I recently got a call from a long-time friend and colleague who was searching for advice on a serious issue that had developed with his publisher. Even though he's been a successful textbook author for decades, he was in a pickle that he'd never had to deal with before. My advice to him?
Get into the Text and Academic Authors Association (TAA) as soon as you can!
His situation clearly called for professional advice. Having networked within TAA for many years, I was able to immediately give him the contact information for two attorneys who specialize in author issues, plus a consultant who would have important insights to share with him.
All were folks I'd met in TAA.
Folks I'd already gotten invaluable advice from myself.
He'd heard tell of the famous
TAA listserv
, where he hoped to share his story and perhaps get some tips from fellow authors. So he was eager to sign up.
I called the TAA office within minutes of ending the call with my friend. I found out about this great deal—
TA is offering a free 60-day trial membership.
If you sign up before March 1, 2015, you can get all the valuable services of TAA—and all kinds of helpful contacts—for FREE!
I've learned
more than I can tell you
from TAA's
Webinars with tips from world-class experts in writing and publishing


Live workshops on contract negotiations, digital publishing, time/task management


Social events where I meet people who have helped me greatly in my textbook writing as consultants, legal advisors, negotiators, reviewers, and trusted advisors—or just share a drink and swap stories about the textbook-writing life.


Digital networking platforms where I can learn from other textbook authors


Updates on copyright law, contract law, publishing trends, and other news that affects my work


Articles and presentations from editors and publishers about topics that I want to know about—or never heard about, but need to know
Want to know more?
Feel free to contact me and I'll be happy to tell you about my experience in TAA. Or click here and tell them Kevin sent you
my-ap.us/1yYnPww